Maxi-Taxi Lightweight Stroller Frame
Maxi-Taxi Lightweight Stroller Frame
$129.99
Regular Price
$129.99
Maxi-Cosi lets you and your baby enjoy every moment out and about with the clever Maxi-Taxi infant car seat carrier. The Maxi-Taxi is the perfect solution that lets you keep your child snuggly in their infant car seat as you transfer them to the lightweight stroller frame. Simple and quick to fold and unfold, the Maxi-Cosi Maxi-Taxi stores easily in your car. Open it up and attach your favorite car seat. The wheels on the Maxi-Taxi let you maneuver through your day with ease. A storage basket gives you a place for larger items, while the three-compartment, zip-to-close Parent Tray attaches between the handle bars letting you keep smaller items close by. With the Maxi-Taxi Lightweight Stroller Frame and Infant Car Seat Carrier on hand, you'll be ready to go wherever the day's journey takes you.
Read More
Item Number: CV311-MC-US-EN
UPC Number:
Weight Class: Determined by Car Seat
Free ground shipping on all MaxiCosi.com orders! Orders placed after noon EST will ship on the next business day. Returns are accepted within 35 days of delivery. For additional details,
click here
.
Features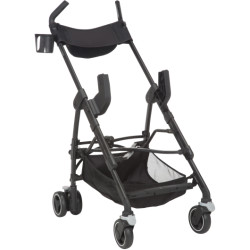 Choose your favorite Mico
Adapters included to ensure your favorite Mico infant car seat attaches securely to the frame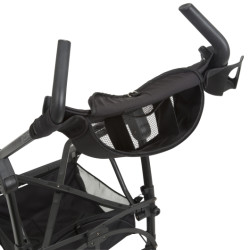 Large storage basket
A storage place for larger items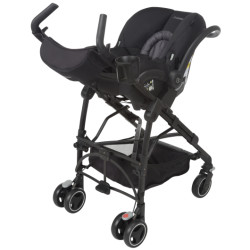 Front swivel wheels
Larger foot pedals make it easier to select swiveling or fixed front wheels for your stroll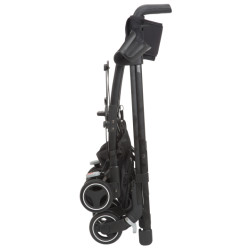 Stands when folded
Maxi-Taxi is designed to stand compactly when folded.