Lila™ Modular Stroller System
Lila™ Modular Stroller System
$0.00
Regular Price
$0.00
It's the little things.

The best parts about the LILA stroller are the things you don't even know you need. Take the removable tote basket. You don't know how useful it really is until you need to grab your keys from under the stroller but your toddler is actively running away in pursuit of a squirrel. Then there's the fully-extendable nap shade. We say nap shade – but really, it's a privacy shield for those days when you just don't have time to be stopped by every well-meaning grandmother who passes by. Now, we're not going to say these features will change your life. No, that's what having a kid is for. But we will say that they can change your day. And as a parent, we'll take that as a win.
• Removable tote basket means easy-fold and, more importantly, no more having to crouch down and blindly dig through the bag for that one thing you kinda need right this second

• 360° MaxShade, a built-in, fully extendable nap shade that just so happens to act as a great privacy shield, keeping nosy passerby from disrupting your finally sleeping baby
• One-hand, easy fold because your stroller shouldn't slow you down
• Newborn inlay that has been pediatrician-designed to provide comfort, reduce reflux, and prevent flat-head syndrome
• Converts to lay-flat "nap mode" at the touch of a button
Read More
Item Number: CV324-MC-US-EN
UPC Number:
Weight Class: Up to 50 lbs
Free ground shipping on all MaxiCosi.com orders! Orders placed after noon EST will ship on the next business day. Returns are accepted within 35 days of delivery. For additional details,
click here
.
More Comfortable for Baby
Comfort is the peace of mind knowing your little one is cozy and secure. Lila delivers extraordinary comfort to be sure baby rests in the next best place after your arms.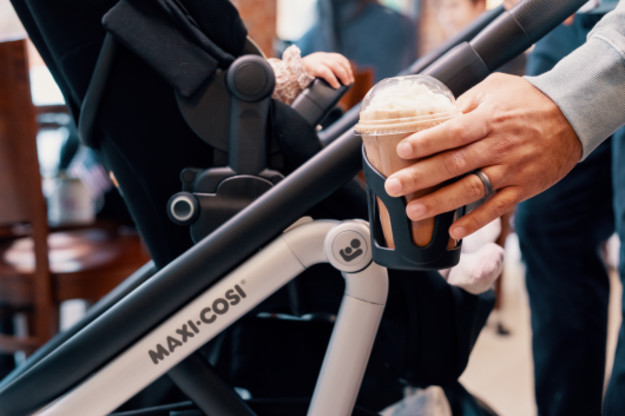 More Convenient for You
Lila offers more to make life a bit easier for you. With convenience features like a simple one-hand fold and removable tote along with a parent cup holder, accessory pouch and child snack tray you can feel confident you have what you need on every family outing.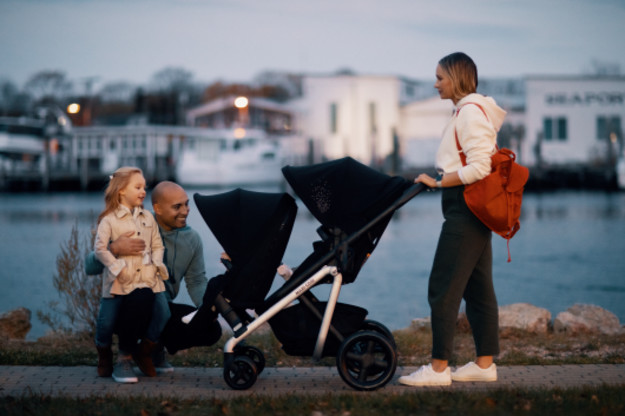 More Options for Your Growing Family
When the time is right, Lila easily switches from a single to duo stroller by adding either a Mico infant car seat or second seat. Duo mode allows for various riding configurations accommodating both baby and toddler. (Mico Infant Car Seat and Lila Duo Seat Kit sold separately).
Features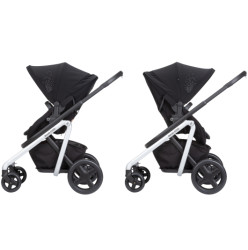 Choose your view
Modular, multi-position reclining seat for parent- or world-facing positions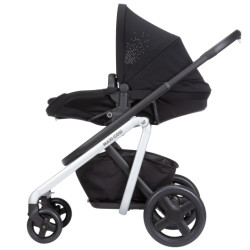 Quick-Carriage
Carriage mode with the touch of a button for comfy, lie-flat napping on the go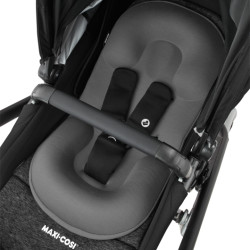 ShapeOfYou Support
ShapeOfYou ergonomic newborn inlay designed with memory foam for added support
Privacy Shade
Generous UPF 50+ canopy with integrated mesh privacy shade keeps baby protected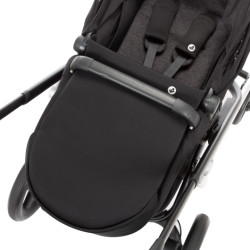 Carriage Boot Cover
Boot cover keeps baby warm and cozy in carriage mode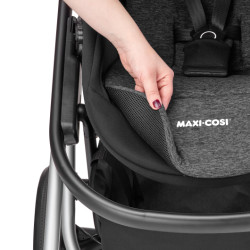 Seat Cushion
Reversible seat cushion for warm and cool climates; machine washable for an easy clean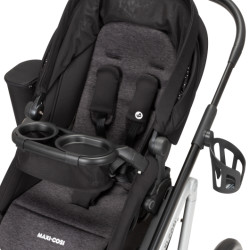 Accessories
Accessories to make life easier for you are all included. Bumper bar, child snack tray, parent cup holder, accessory pouch, rain shield, reversible seat cushion, removable tote and car seat adapters.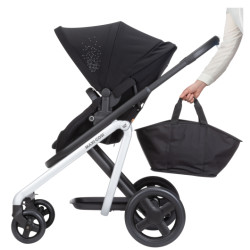 Removable Tote
Removable tote basket makes it easier to carry your belongings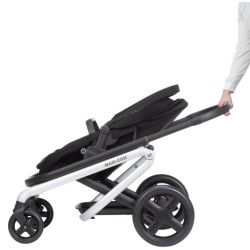 One-hand Fold
One-hand flat fold allows for a free second hand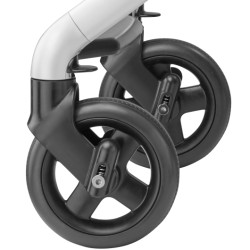 SmoothRide Wheels
SmoothRide innovative tire technology with all-wheel suspension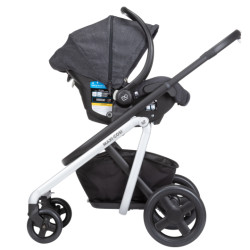 Car Seat Carrier
Compatible with Mico infant car seats using the included adapters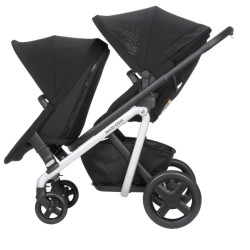 Make Room for Two
Easily switches from a single to duo stroller by adding either a Mico infant car seat or second seat (sold separately)