Lila CP Stroller
$799.99
Regular Price
$799.99
You want your little one to be as comfortable as possible. And so do we! That is why we designed the Lila CP
The new standard in comfort.
The Maxi-Cosi Lila CP combines comfort and versatility, making it perfect for both urban and suburban environments. Its mid-size wheels and 4-wheel suspension make the Lila CP the most versatile member of the Lila family. A handy and highly maneuverable stroller, for comfortable strolls through the park, in the city and beyond.
Ready for any situation.
Thanks to its 4 recline positions for customized comfort. The reversible stroller seat sits upright or reclines back – and faces you or the world ahead. Then when you get back home, the one-hand flash folding feature lets you keep your child close while storing the stroller. Its thermo-regulated, reversible mattress has a breathable mesh on one side for summer, and warm fleece on the other for colder weather. That means more comfort for both children and parents – because not having to worry about your child being comfortable, is one less worry in the world. In fact, the Lila CP is so comfortable, your child will want to take a nap in it. And thanks to the integrated mesh nap keeper, it can do so without being disturbed by the bright sun or mosquitos. Allowing them to sleep comfortably when on the go. The Lila CP is compatible with all Maxi-Cosi Coral, Mico infant car seats and the Maxi-Cosi Oria carrycot.
The Maxi-Cosi Lila CP. The next best place, after your arms.
Read More
Item Number: 01379-MC-CA-EN
UPC Number:
Weight Class: up to 50lbs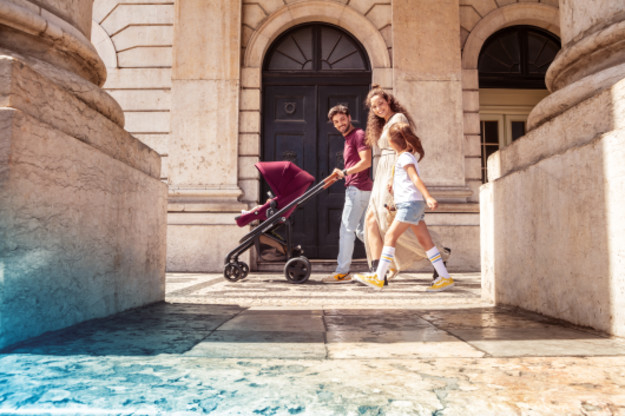 Versatile Seating
Offering lots of flexibility, Lila CP is equipped with a modular seat so baby can face you or the world ahead. The seat reclines in both directions and features a plush seat cushion plus an adjustable leg rest.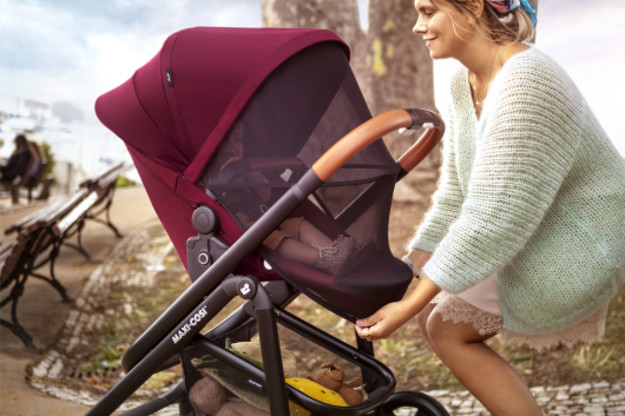 Cozy Comfort
Need a little extra privacy? We have you covered, the extendable canopy features our Nap Keeper mesh privacy shade that covers the entire seat and zips away to store neatly when not in use.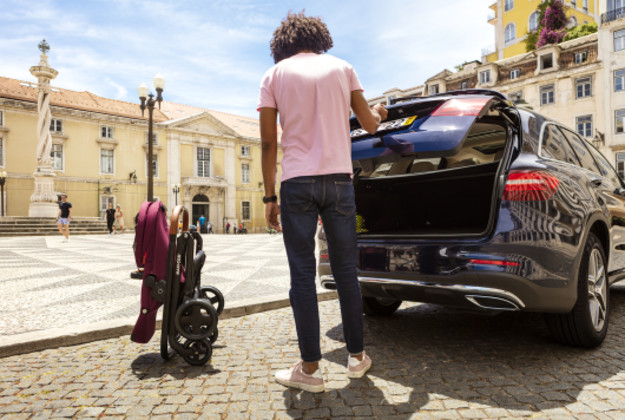 Convenient Functionality
Your little one will be comfy on every adventure as the stroller features all-wheel suspension and SmoothRide tires for optimal maneuverability.
Features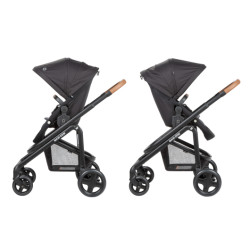 Choose your view
Modular (reversible) stroller seat is designed to be either parent- or world-facing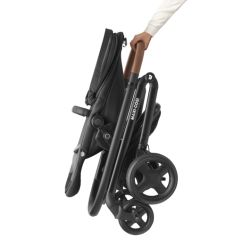 One hand fold
The Lila stroller range is designed to offer the most comfort for your child and for you – and with the one-hand flash folding, you can easily fold and unfold the stroller with just one hand while your child stays sound asleep in your other arm.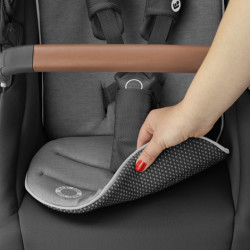 Thermo-regulated, reversible mattress
The Lila CP has a thermo-regulated, reversible mattress with breathable mesh fabric on one side to keep your child cool in summer, and a soft, warm fleece to keep him warm in winter.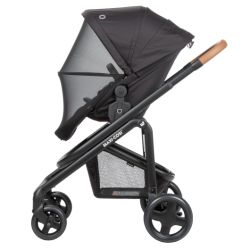 Integrated nap keeper
Thanks to the integrated nap keeper, your child can take a peaceful and comfortable nap in the Lila CP when on the go – without being woken up by any unwanted bugs or bright sun.