Lara Ultracompact Stroller
Lara Ultracompact Stroller
$329.99
Regular Price
$329.99
Ready for Small Spaces and Big Adventures
The ultra-light and compact Lara stroller is ready to travel everywhere with ease. Because having a baby doesn't mean you have to stop enjoying all of your favourite adventures, such as dining out, shopping, or travelling on vacation.
Conveniently Compact and Lightweight
With the super convenient Lara, it's easy to navigate through your day-to-day travels. It maneuvers with ease around every turn, folds compactly with a simple touch, and loads effortlessly into the smallest of spaces. It's ultra-light and once you've arrived at your destination, it easily carries over your shoulder with a comfy strap and is a breeze to bring inside or upstairs.
Plenty of Storage Space
With every family trip, there can be the added stress of wondering where you're going to put all of your child's accessories. Unique to the Lara, you'll find two easy-to-access storage baskets. Now you can plan each adventure knowing that you'll have enough room for items you'll need along the way, such as diapers, spare clothes, snacks—even a few of your own things.
Premium Comfort and Sun Protection
Additionally, the Lara features two riding positions: upright and recline. The upright position is perfect for times when baby is alert and eager to see the world ahead. The recline position, equipped with a convenient leg rest, is ideal for taking those much-needed naps. The breathable seat pad keeps baby comfy and cool, while the ultra-padded plush fabrics provide premium comfort with every ride.
On those bright and sunny days, the extendable sunshade with UPF 50 helps protect your child. Plus, the parent cup holder offers a convenient place to keep your drink during strolls. Integrated Travel Bag The Lara has an integrated protective travel bag that tucks away under the seat. No more trying to remember where you've stored the travel bag in the house. It stays folded neatly under the seat ready for use when needed.
The Lara is ideal for families who enjoy big adventures with a little extra convenience.
No matter where you need to be, the Lara will be by your side.
Read More
Item Number: 01323-MC-CA-EN
UPC Number:
Weight Class: up to 50 lbs.
Features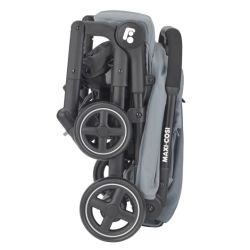 Ultra-Compact
Ultra-compact and lightweight at only 14 lb.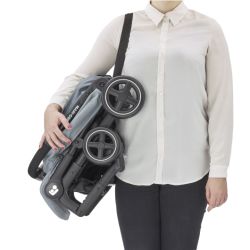 Comfortable Carry Strap
Comfortable carry strap makes it easy to tote around when folded.
One-hand Fold
Simple one-hand quick fold.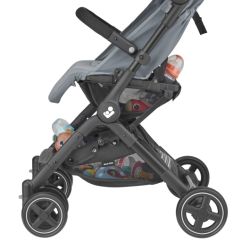 Clever Storage
Two baskets for extra storage.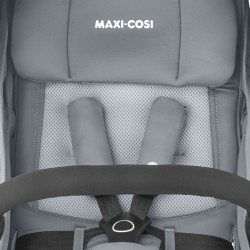 Superior Fabrics
Breathable seat pad keeps baby cool. Removable ultra-padded head rest offers premium comfort.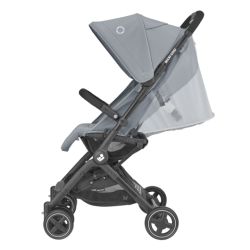 Recline Options
Multiple reclining positions.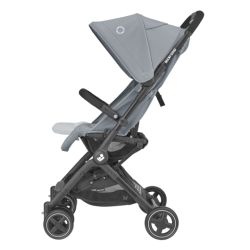 Adjustable Footrest
Adjustable footrest provides leg support.
Protective Sunshade
Extendable protective sunshade with UPF 50 and mesh peek-a-boo window.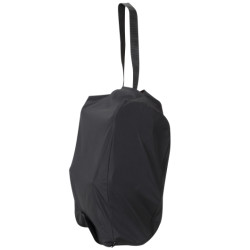 Protective Travel Bag
Protective travel bag folds neatly into its designated pouch and ready for use when needed.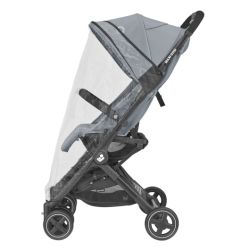 Weather Guard
Removable weather guard is included for those surprise showers or windy days.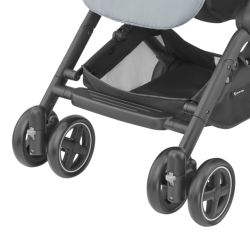 Smooth Moves
All-wheel suspension for a smooth ride.
Bumper Bar
Removable bumper bar can be released from one side for easy in and out.